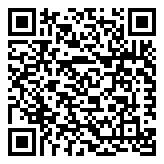 Date
Sep 01 - 30 2023
Ongoing...
September Limited Tobacco Release Chuck's Wagon Blend
This incredibly flavorful aromatic tobacco is one of our most popular and crowd-pleasing blends! Offering a full spectrum of flavors including warm vanilla, raisin, subtle cinnamon and sweet chocolate. The base tobacco is Cavendish, a bit of Cavendish and some more Cavendish and… well you get it.
Available ONLINE and at ALL Club Humidor locations till September 30th, or while supplies last.