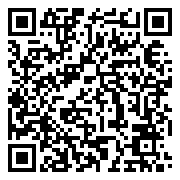 Date
Oct 09 2021
Expired!
Time
Pipe Smoking Competition Starts at 2pm
12:00 pm - 5:00 pm
Savinelli & Peterson Pipe Trunk Show & Pipe Smoking Contest
TRUNK SHOW
12PM-5PM
View unique collection of Savinelli & Peterson pipes and receive Double Reward Points & Gift w/Purchase on featured items.
PIPE SMOKING CONTEST
2PM
Do You Have What It Takes? Will You Be The Last One Smoking?  
$10 per entry. Tickets available ONLY at San Pedro.
Limited to 15 entries.
Purchased ticket may be redeemed for $10 off purchase of featured items.
For More information:
Email Ed Petrie
Phone 210-824-1209
Text 210-255-2503
For Official Rules And More Info
---
PIPE SMOKING CONTEST RULES
♦GOAL
Be the last pipe smoker remaining from the start of the competition with the longest official burn time.
♦PARTICIPATION
Only persons over the age of 21 may participate.

Club Humidor has the right to limit the number of participants. 

Tickets are $10 but may be used as a coupon towards any featured pipe tobacco, pipe or pipe accessory purchase.
♦THE COMPETITION
Participants will only use the tobacco selected by the organizers of the competition. The Tobacco will be Harkness-D Cube Cut Burley.

The quantity of tobacco to be used will be three grams.

Participants may only use a pipe and a tamper (not provided).

The pipe is the contestant's choice (not provided), as long as it will fit the 3 grams provided.

The 2 matches provided must be used within the first two (2) minutes of the competition.

The Judge is the official timekeeper for this competition and will determine the elimination of each participant.

At any given time the Judge will ask any participant to produce smoke. If smoke cannot be produced to the Judge's satisfaction, the participant will be eliminated.
♦PRIZES
The top 3 contestants will be able to pick from a total of 3 prizes provided by Club Humidor and Laudisi (Peterson/Savinelli). 

1st place winner of the competition may pick his/her prize first. Second picks will pick their prize and lastly 3rd place winner.

Prizes will include, New Peterson or Savinelli pipe, Variety of Tobacco tins and a Club Humidor gift card.
For any questions please contact Ed Petrie  ed@clubhumidor.com  210.824.1209